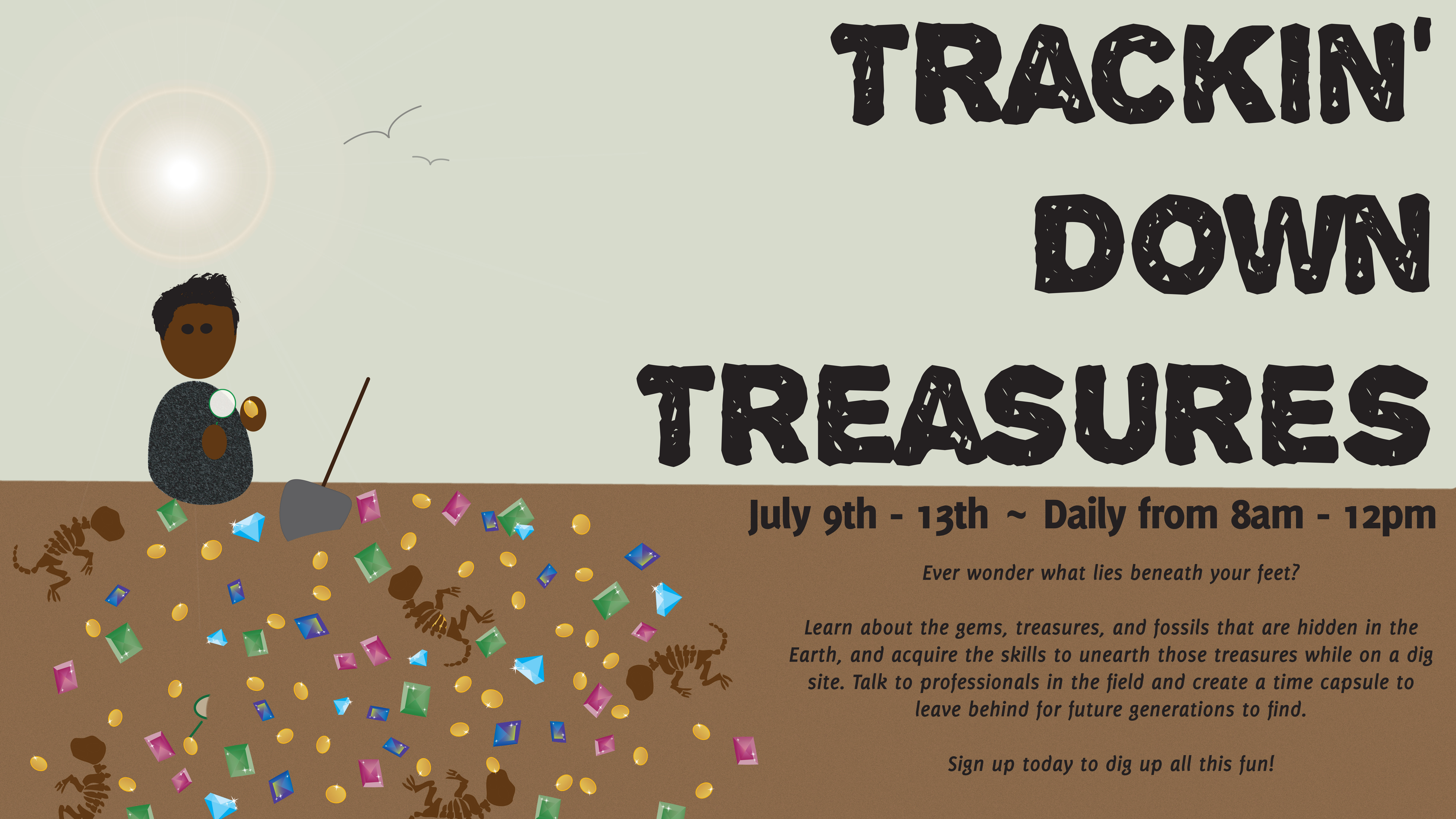 Trackin' Down Treasures Day Camp
Monday, July 9, 2018 | 8:00 AM – 12:00 PM
Ever wonder what lies beneath your feet? Learn about the gems, treasures, and fossils that are hidden in the Earth, and acquire the skills to unearth those treasures while on a dig site. Talk to professionals in the field and create a time capsule to leave behind for future generations to find. Sign up today to dig up all this fun!
This camp is for children entering grades 3-6!

Please be sure to drop off/pick up your archaeologist at the correct times each day!
Beginning Monday July 9th and finishing Friday July 13th:
Sessions begin promptly at 8:00 am and end at 12:00 pm
REGISTRATION CLOSES ON JUNE 25TH
$70.00 for MoWT Members (check your email for discount code!)
$80.00 for non-members