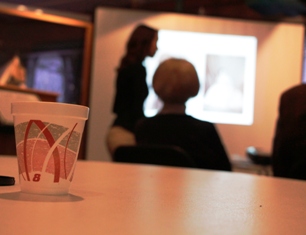 Coffee With The Curator
Thursday, June 21, 2018 | 9:00 AM – 10:00 AM
Help us welcome Dr. Mel Storm, a medievalist and linguist who has taught for many years in the Department of English at Emporia State University. He currently directs the English graduate program and spends part of each summer in London, introducing students to what he and Conan Doyle would probably agree in calling the world's greatest city.

Join us for a discussion about Sherlock Holmes and an examination of the enduring vitality of Conan Doyle's most famous creation, exploring how the figure of Sherlock Holmes has evolved through books, stage, and film and addressing the question of how a figure from nineteenth-century popular culture has transcended his origins and achieved such seeming immortality.
As always juice, a continental breakfast, and coffee, generously donated from the Spice Merchant, are included!
Discounted admission:
$4 per person!
Members are free!