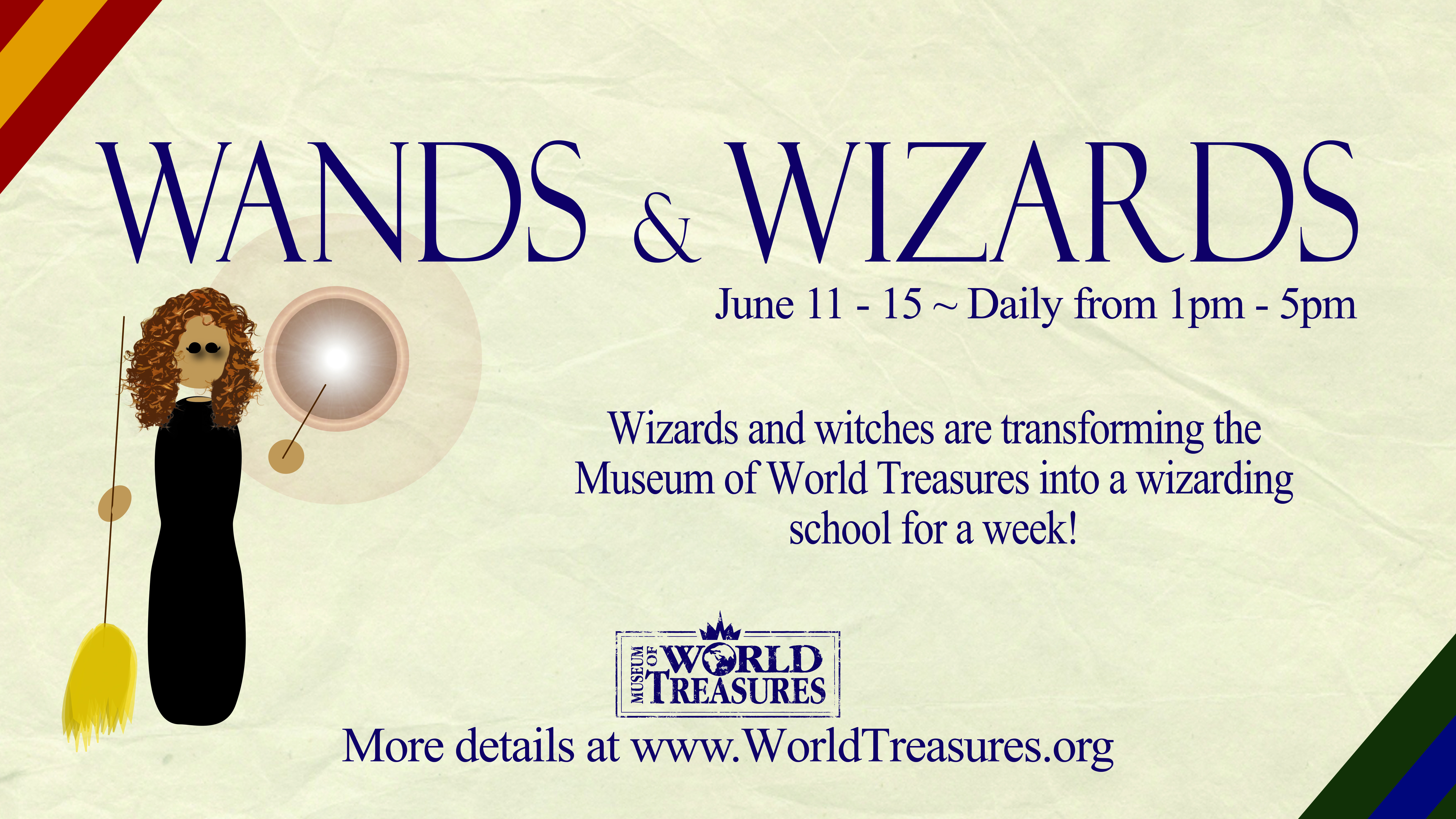 Wands & Wizards Day Camp
Monday, June 11, 2018 | 1:00 PM – 5:00 PM
Don your cloak because wizards and witches are transforming the Museum of World Treasures into a wizarding school for a week! The sorting hat will place you into your house before you hunt for horocruxes disguised as artifacts, take flight in a game of quidditch, learn the Latin influence behind spellmaking and the chemistry behind potion making. Take a lesson on ancient ruins and mythological creatures, discover new herbs in herbology, and learn the proper ways of a wizard's duel. Don't miss out on the magic!
This event is for witches and wizards entering grades 5-8!
Please be sure to drop off/pick up your witch or wizard at the correct time each day!
Beginning Monday June 11th and finishing Friday June 15th:
Classes begin promptly at 1:00 pm
And sessions end at 5:00 pm
REGISTRATION CLOSES ON MAY 28TH
$70.00 for MoWT Members (check your email for discount code!)
$80.00 for non-members